>> | Welcome | Accommodation | Weddings | Excursions | Festivals | Location | Info | Booking
---




Premlanka Hotel
Dickwella Beach, Southern Sri Lanka
---
Whale & Dolphin Watching.
Blue Whale, spotted near Mirissa.
---
Whale & Dolphin Watching is a wonderful trip. One of the World's best locations is off Mirissa Harbour just South of Weligama — about 1.5 hours away by 3-wheeler. The whale watching company was set-up by local fishermen after the 2004 Tsunami, to provide employment for local young men. Sighting records made by the crew are used in research to help better understand the movements of these majestic sea-creatures.
We can organize both the whale watching trip and the transport for you.
YouTube: Whale & Dolphin Watching, from Mirissa, near Premlanka Hotel
The whale watching trip lasts about 4 hours. Whales follow deep waters, and the edge of the continental shelf is unusually close to shore here; about 8 km out to sea from Mirissa Harbour & off Dondra. Migration and feeding patterns are still little understood but Blue and Sperm whales are seen throughout the year, Blue whales are often visible quite close between October and April.
The crew of the whale watching boat are skilled at spotting the whales and do their best to position the boat for photographers and close observation without disturbing the whales. The whales can be seen swimming, spouting, and diving with that iconic but so hard to photograph view of the tail fin.
Pods of dolphins are also common on this trip, often around the boat, especially between January and April.
---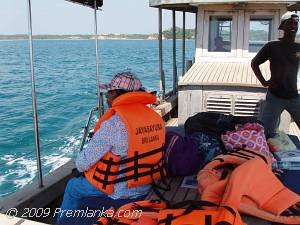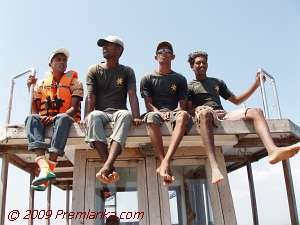 Whale Watching & Spotting near Mirissa.
---
---
Welcome | Accommodation | Weddings | Excursions | Festivals | Location | Info | Booking
---
Friendly & relaxing comfort at Premlanka Hotel, Dickwella Beach, Dikwella, Matara, Southern Sri Lanka.
© 2008–21. Prepared and published by Curlew Communications Ltd