>> | Welcome | Accommodation | Weddings | Excursions | Festivals | Location | Info | Booking
---




Premlanka Hotel
Dickwella Beach, Southern Sri Lanka
---
Tamil Festival in the Hill Country: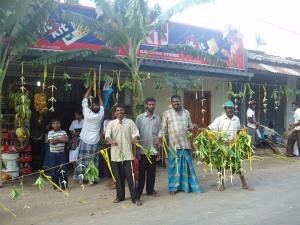 We saw this Tamil festival by chance, while travelling in Sri Lanka's hill country near the tea plantations.
The Hindu Temples had been decorated with leaves from the crops. Everyone was on holiday from tea plucking and from the tea factories. Shopkeepers were busy decorating their shops.
---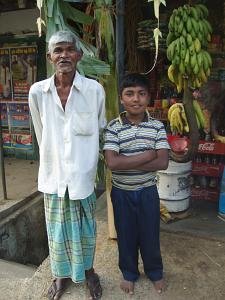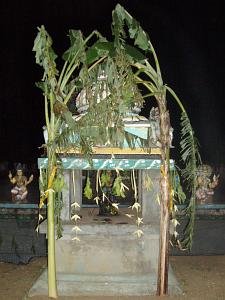 ---
Dickwella is a coastal market town, between Matara and Tangalle; Sometimes spelt Dikwella or Dikwalle; Also called Dikwella South.
---
---
Welcome | Accommodation | Weddings | Excursions | Festivals | Location | Info | Booking
---
Friendly & relaxing comfort at Premlanka Hotel, Dickwella Beach, Dikwella, Matara, Southern Sri Lanka.
© 2008–21. Prepared and published by Curlew Communications Ltd