>> | Welcome | Accommodation | Weddings | Excursions | Festivals | Location | Info | Booking
---




Premlanka Hotel
Dickwella Beach, Southern Sri Lanka
---
Tropical Birds & Wildlife:

White Egrets, beside road.
Sri Lanka has magnificent bird life. Travelling through the countryside you will see many birds — the white egrets, storks, pelicans, etc. etc.
---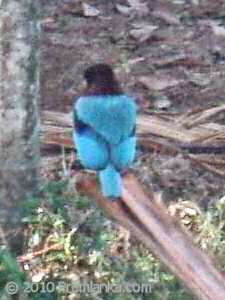 Kingfisher in our gardens.
Mynah birds, parrots, kingfishers and of course peacocks to mention just a few, are commonly seen in Premlanka Hotel's gardens. We have binoculars available for keen birdwatchers.
Bird and wildlife watching can be done from the comfort of your balcony or the gardens. We can also organise trips for you to the many nature and wildlife reserves.
Brightly coloured butterflies flutter through the gardens and in the roadside vegetation on the way to the beach.
---

Red Woodpecker in our coconut trees.
---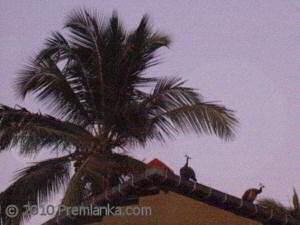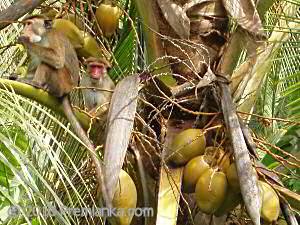 Tropical Dawn Chorus, Wild Peacocks: What a way to start the day.
Wild Monkey Troupes: Often seen swinging through our coconut trees.
---
Dickwella is a coastal market town, between Matara and Tangalle; Sometimes spelt Dikwella or Dikwalle; Also called Dikwella South.
---
---
Welcome | Accommodation | Weddings | Excursions | Festivals | Location | Info | Booking
---
Friendly & relaxing comfort at Premlanka Hotel, Dickwella Beach, Dikwella, Matara, Southern Sri Lanka.
© 2008–21. Prepared and published by Curlew Communications Ltd.